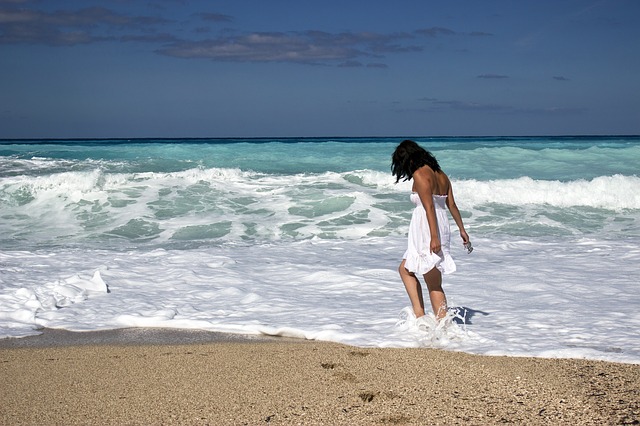 Single Moms...yes, us too!
Last year around this time I was just getting back from a solo trip to Fort Lauderdale, Florida. It was a much needed beach detox after a taxing year and exiting a toxic work environment.
When selecting my destination for this trip, I just knew that it had to be something simple with low demands and an ocean had to be involved. I chose the Atlantic and a cute little boutique hotel across the street from it with a rooftop patio. Daily, I sat in the quiet and calm of my little piece of paradise. No scrolling through social media, no music...just me and my thoughts. It was such a gift and here's why solo travel is such an important part of self care: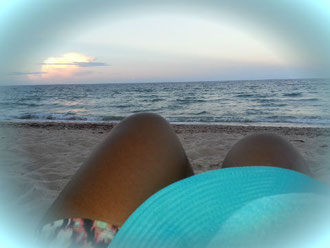 Further Develops self-reliance, independence, and resilience: I started planning leisure trips alone about three years ago. Before that, sure I had traveled by myself for business. But, I never went past going to the local mall and a nearby restaurant on those trips. Plus, my days were already planned for me anyway (trainings, meetings, obligatory dinners). But, when I am on a solo adventure I take on a new challenge each time and the effects definitely carry over into 'real life' once I get back home. I strategically plan my itinerary, take public transportation..use maps (yes, those paper things with the lines an pictures all over them). If I make a mistake or something doesn't go as planned. I am solely responsible for bouncing back and I do. Of course safety is first but, there is a fine line between proceeding with caution and being paralyzed by fear. 
Puts the Focus On You: This is the time to focus on your wants and needs only. It's a time to get clear and re-energize. I limit phone calls when I travel also. I want everyone to know I'm still alive...but, they (my immediate family) are slowly getting used to shorter interactions when I'm away and catching up when I get back. With the demands of raising children, work, maintaining a household etc etc etc. The juggling act can get to be a bit much. It feels so good to put all of the moving parts down and just take care of one. It doesn't have to stop when you get home though. Add self care to your schedule and resist the urge to constantly bump it to the next day. I'm guilty of it sometimes too..but, I press on.
Freedom and Fun: No worries about what friends or your kids want to eat, do, or how long they want to stay at a particular attraction. You are a free spirit blowing in the wind for a few days. In Florida, I changed my mind the day of and cancelled my plan to go parasailing and went to a spa instead. Polar opposites I know, but that was the beauty of it. When traveling alone I might do the most 'touristy' thing imaginable or not. It is all about what type of fun I choose in that moment.
Have you done solo travel? If so, where did you go? If not, what's stopping you? I want to hear from you. Comment below or tweet me @resilientmomfls