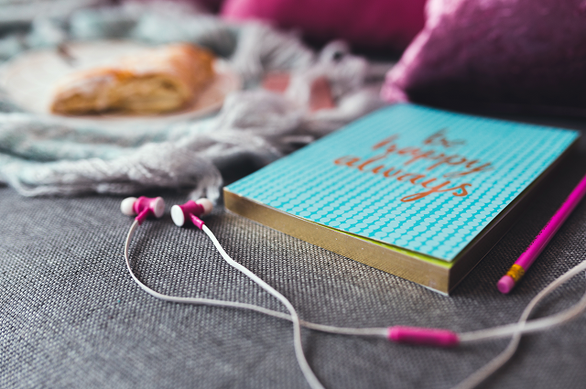 Journaling is something writers and self-help gurus mention often. It's also something that I feel is often misunderstood.
In my younger days, I was sitting around with friends and someone (we'll call her Tami) had a journal on her bed. Another friend (let's call her Nadia) asked what it was. We explained it to her. However, Nadia came away with the idea that journaling was something negative and said that she had no idea why we 'would want to do that'. To Nadia, journaling meant wallowing, breaking open wounds over and over, and essentialy making yourself sad or sadder.
It's quite the opposite and I encourage those you to resist only journaling to rant or when going through it. As you may know, I love journals and notebooks and have one for everything. This month I finally started my gratitude journal and it has been an excellent exercise in focusing on the positive each morning. I try to do it before I do anything else everyday. I've heard some people say they started gratitude boxes and jars. However, I'm a semi-minimalist and I don't like a lot of extra stuff around. So, that never appealed to me. But, the little daily gratitude journal has helped me to push past negative thinking when I have hit a rough patch.
I enjoy all types of journaling: freeform, prompted, micro journaling. I do it all depending on how I feel. Explore what works for you, make it a part of your day and pair it with some quiet time to reflect. I promise you'll notice a change when you do.